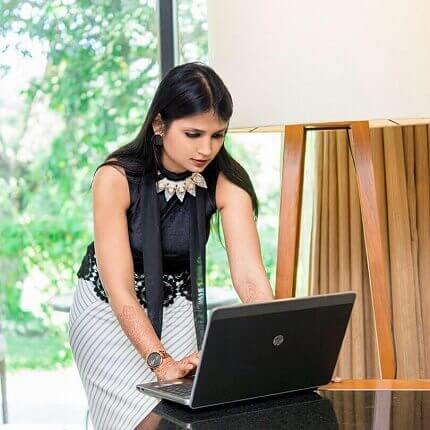 Dr. Kashika Jain
Health Psychologist and Psychotherapist
About Dr. Kashika Jain
• Dr Kashika Jain is National Renowned Psychologist, Counsellor, NLP Coach, Hypnotherapist, Author, Inspirational Speaker and Life Coach in Meerut.

• She provides Psychological and Spiritual counselling & therapy for Depression, Anxiety, Relationship solution, Child counselling, Insomnia, Dementia, Mood disorders, Couple relationship, Child bonding, Fears & Phobia, Autism, Alcohol Addictions, Stress, OCD, Bipolar disorder, ADHD, Schizophrenia, Anger, Weight loss counselling, Personality development, Career counselling and other psychological issues counselling.

• The best part of her treatment is that 'She treats all the psychological issues without any medication'.

• According to her philosophy ' We cannot change our thought process with the help of any medicine'.


• She provides all the Advanced Therapy at her clinic and some of them are still not available even in Metro cities.

• She is the founder of 'Wonderful You' organisation, with the vision to spread Hope-Harmony-Happiness in society and make people's life wonderful!

• She has started a national campaign named as 'Wonderful Mind Mission' with the objective to spread awareness of mental health and her mission has been joined by more than 1 lac people including many Medical Doctors/MPs/ MLAs/ IAS Officers/ Bollywood Stars / Singers / Journalist/ Social Workers and other respected people of the society.

• She has won many awards in her field and also a regular writer of many national newspapers and magazines.

• She has transformed over 40,000+ lives since 2010 through her Seminars/ Workshops/ Training /Counselling/Therapy.

• She has conducted seminars on mental health in Singapore and Malaysia.

• She is also very famous on YouTube and her videos on various psychological issues are being appreciated by all the age group.
Awards & Achievements:-
• Author of the book 'Dear Depression Let's Break-up' has published in June 2020.

• 'Karmaveer Samman' 2020 by 'Akhil Bhartiya Sarv Vaishya Ekta Maha Sabha'.

• 'Naari Shakti ko Pranaam' award 2019 by 'Brijbhoomi Foundation' among the 51 most influential women of Meerut City.

• One of the Jury member in 'Alora Mrs India 2019'

• 'Naari Shakti Samman' award 2018 by 'Aseem Naari Shakti Ngo'.

• 'Chandragupta Maurya' award 2018 by 'Jain Mahila Milan'.

• 'Aesthetics Style Icon' award 2015 by 'Aesthetics International Club'.



• 'Responsible Citizen' award 2015 by 'MCMI Ngo'.

• '16th Film Media' award 2014 in Education Category 'Best Counsellor & Trainer' by 'UP Film Association'.



• 'Empowered woman' award 2014 by 'Prerna Deep Welfare Society'.

• 'Woman with Spark' award 2013 by 'Crime Spark Magazine'.

• Won the 'Mrs Meerut' Title in 2010.

• Regular writer of different magazines, newspapers, blogs and YouTuber.

• Got Appreciation letters from different organizations.

• Social worker 'Promotes Female Education' through free seminars and awareness programs.

• Regular visitor of different 'Orphanage and Old age homes', spreading happiness among people.

• Worked with 'Den Galaxy Channel' in a series of 'Art of Winning Exams' program as a Key Note Speaker for the welfare of Students.

• Being invited many times as guest speaker by News 18 Channel for different programs.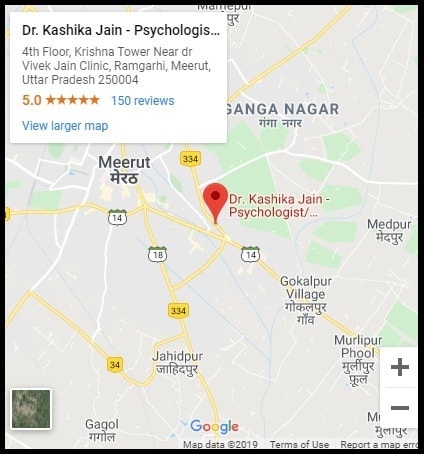 Address
4th Floor, Krishna Tower, Near Dr Vivek Jain Clinic, Mangal Pandey Nagar, Meerut, UP 250004